Trekking Tours In Bir Billing | Best Low Cost Trekking Tour Packages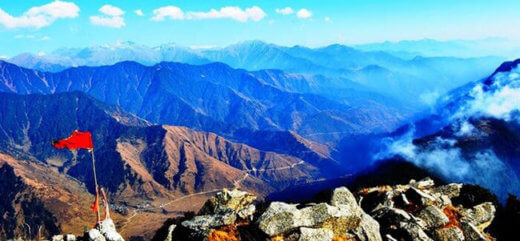 A journey through Himachal holds the promise of a deep and refreshing communion with nature in its varying beauty. The valleys of the rivers surrounded by lush snow-capped peaks, fruit laden orchards, bubbling streams and dense forests that echo with birdsong evoke charm and delight. Closer Greater Himalayan and Zanskar range, delight gives way to amazement as one is faced with the stark, unsettling cool desert landscape. Here, still lakes gleam like emeralds and sapphires amidst towering white mountains that stand aloof and forbidding in its majesty.
There are four mountain ranges running almost parallel to one another in Himachal Pradesh and creating lovely and beautiful valleys and passes suitable for hiking. There are many steps in these ranges that connect the valleys, making good hiking trails for all types of hikers. You can cross a pass and return over the other or proceed to cross another on the next range. There are about two dozen passes on the Dhauladhar, a dozen in all Pir Panjal range and 8-10 passes of this type during the Great Himalayas to cross the Zanskar valley. Himachal offers a virtual bonanza for hikers.